Layered Boutique hair bows are fabulously full and fluffy and so much fun!
All layered Boutique hair bows are available in three sizes:
Toddler: 3 inches across $6.00

Large: 4 inches across $7.00

Extra Large: 5 inches across $8.00

Layered boutique hair bows can be set on alligator clips or ribbon lined French barrettes, your choice. All Posh Hair Bows are sprayed with a light stiffener to hold their shape and all ends are heat sealed for a permanent finish!


Solid Color Boutique Layered Bow
(Available in several colors please specify color in comment section when you order!)



Hot Pink Polka


Flip Flop Layered Bow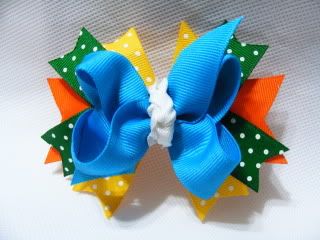 Fresh Turquoise Layered Bow





Hand Prints Layered Bow






Pastelicious Layered Bow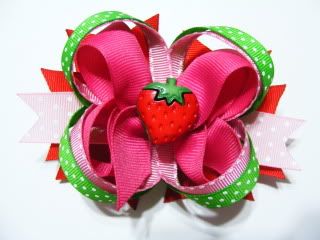 Strawberry Shortcake Layered Bow



Examples of some Custom Bows I have done for Customers!
(Did you know there is no fee for custom bows??)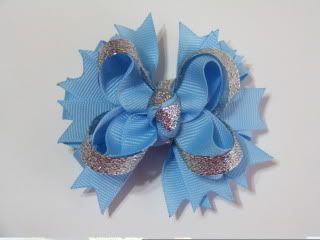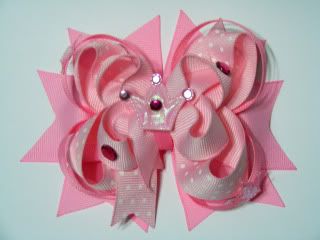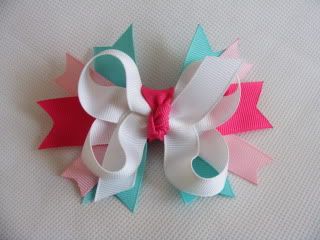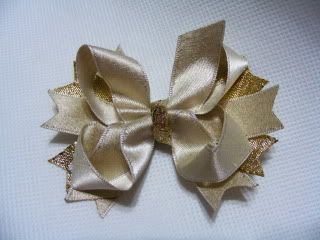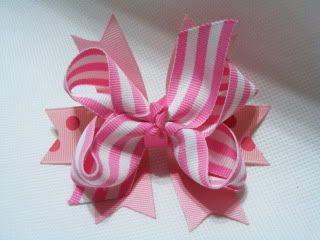 Want to place an order for these clips? It's easy and simple just fill out our order form in the Ordering Section!